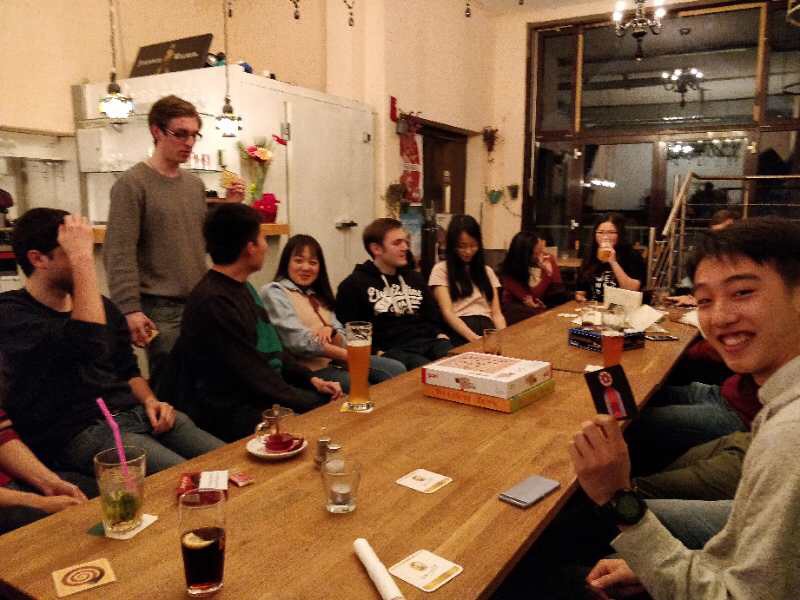 Our regular table is on every first Wednesday of the month from 8 p.m. in the Papillon.
We use the regular table for the exchange between each other and are always glad to see new members. Come by for a little chat or some chinese board games. Organisational matters and upcoming events are also discussed here.

No registration is needed
You are always welcome to join us.
Cafe Papillon, Pontstraße 151, 52062 Aachen
A membership is not necessary to participate in our events. They are all open for everyone. Yet, an active membership helps us to finance our association, for example to buy new board games. In return active members also get benefits:
Free borrowing of these board games
Reduced participation fees for all our events
You can join our organizing team and occupy an active post
Most importantly: With an active membership you support the association and the members
The membership fee is 15€ per semester.
Conditions for accession
Registration form
If you have any questions or suggestions, we are looking forward to read them.
You can contact us via e-mail by writing to:
Alternatively, you can write to our postal address
Chinese-German Society Aachen e.V.
Pontstraße 41
52062 Aachen
Deutschland