Yuan Yao about "Working in Germany"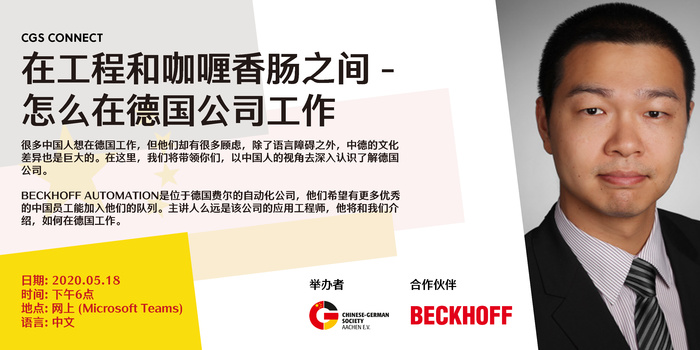 Being a Chinese, how is it like to work for a German company? In the first event of our new series of "CGS CONNECT", Mr. Yuan Yao will share his experience working for Beckhoff Automation (@beckhoff_com). The talk will be delivered in Chinese language and we would like to invite everybody who is interested!
To the registration
Online Career Training with Neal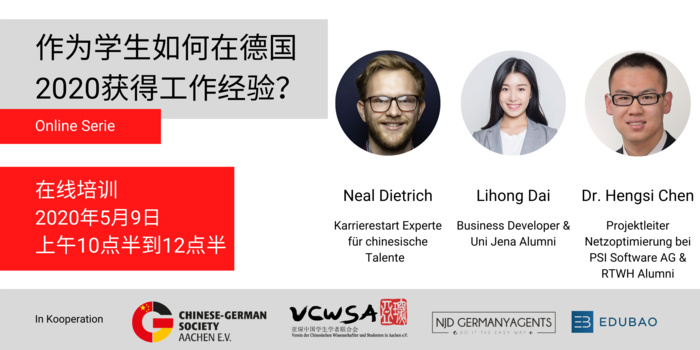 In cooperation with VCWSA, NJD Germanyagents and EDUBAO, we will be hosting an online career training on the 9th of May for Chinese students who are interested in pursuing a career in Germany. Alumni Dr. Hengsi Chen is also invited to share his personal experience.
You can register and find further information here:
To the Event
Show posts from 2019